While
Budapest
is probably Hungary's largest tourist attraction, a visit to the nearby town of Esztergom is definitely a trip worth taking. Located approximately 46 km (or a little under 30 miles) northwest of Budapest, Esztergom was the original capital of Hungary. Not only was it the official capital circa the 10th to mid-13th century, but it also was a seat of the Roman Catholic Church for almost 1000 years in this particular country. Its stunning placement on the bank of the Danube River provides a dazzling atmosphere for travelers.
Esztergom is also home to the largest collection of ecclesiastical art in
Hungary
, as well as, the largest church in Hungary, the Esztergom Basilica. The Esztergom Basilica is the most prized landmark of the city. Its various buildings house many wonderful sights, such as the largest altarpiece in the world featuring the Ascension of Madonna by Grigoletto. The Basilica offers concerts and conserves many important pieces of the Hungarian Renaissance (such as the Bakócz Chapel). The Basilica does not charge for admission, so this would be a fun and educational, as well as cost-effective, activity.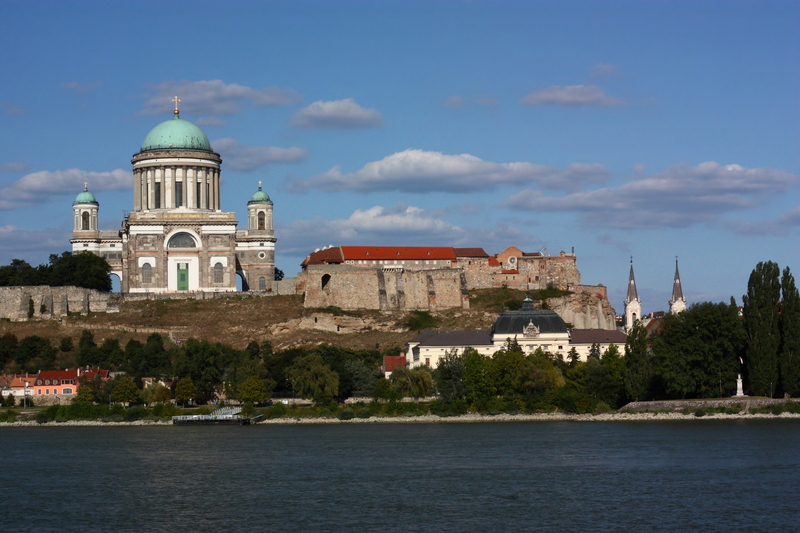 Another cost-effective tour would be of the Castle Museum, which offers insight to the lifestyles of historic royalty in Hungary. Admission to the Castle Museum is free of cost as well, and just like the Basilica, they also offer musical performances.
If you have difficulty with transportation or walking, no need to fret! Esztergom has a railway that will take you to various sightseeing destinations about the town. A promenade runs alongside the Danube, allowing travelers to walk adjacent to the river comfortably. The Keresztény Museum would also be a worthwhile pit stop. This museum contains many works of the infamous artists of the Renaissance.
Because of the rich historical framework of Esztergom, the architecture throughout the town is quite breathtaking, especially in downtown Esztergom. Szénchenyi Square is home to scores of 18th and 19th century mansions, and the Town Hall once served as the home of a Hungarian military war hero who played a significant role in the Rákóczi War. Don't forget to stop by the Blibliotheca, a famous library in Hungary that contains a collection of books and prints that happen to be the oldest in the country.
Planning on visiting in the summer? Check out the Esztergom Summer Festival, which runs from the end of July to the last week of August, and showcases a variety of musical genres.