When people think of surfing, England is not typically the first place they associate with the sport. However, the coastal town of Newquay, England provides an surfing location and is the surfing capital of the United Kingdom. This Cornish town, sometimes called the British California, is regarded as having some of the best beaches in the nation and is considered a top vacation destination.
The fishing port town is located in Cornwall, on the south western peninsula of England. The area that is now Newquay has a history that is over 1,600 years old, although back then it was merely a cliff settlement. Before people recognized the area for tourism, the main industry of the settlement was actually found in iron. During the late Iron Age, the abundant iron ore deposits were used to make weapons and tools. It was not until the 1400's that the potential to use the area for the fishing industry. The town of New Quay was built, and the fishing business formed with it.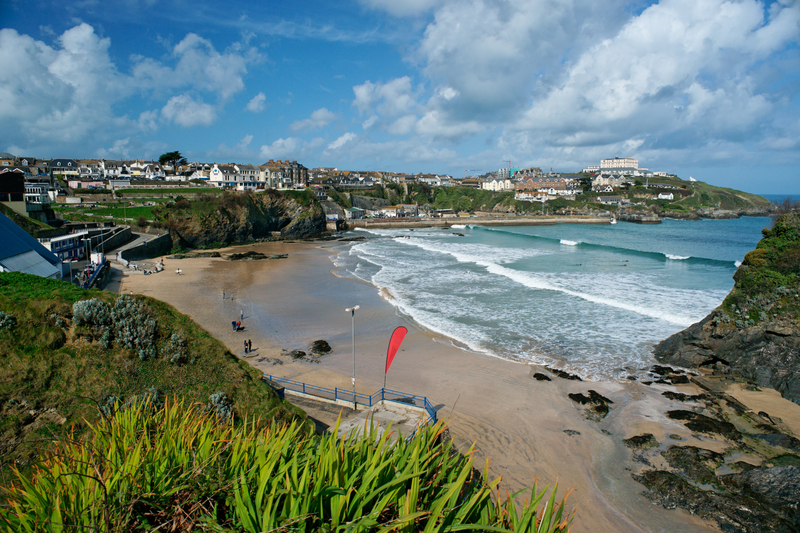 Today the coastal city is where many tourists come to begin their exploration of Cornwall. This county of England is steeped in rich history. You can find King Arthur's castle in the north-east, and just to the east is the Roche Rock and the home of the Cornish Gorsedd – the modern-day bards of Welsh culture. Many tourists start their journey in Newquay due to the fact that the town has been transformed into a seaside resort. The beautiful beaches and vibrant culture make it the perfect place to vacation.
Newquay offers activities for people from every walk of life. The city has a number of attractions for the family including a zoo, an aquarium, and amusement parks. There are a few museums as well as a beautiful Japanese Bonsai garden. The vacation town has also become a popular destination for both bachelor and bachelorette parties due to its nightlife and club scene. As it is a coastal city, there is always something to do on the water. Fistral Beach has played home to both international surfing competitions and musical festivals alike.
The sunny resort town of Newquay has a maritime climate, much like the rest of Southwest England. On average, the area has warm summers and cool winters. The average summer temperature is in the upper 60's, while its in the upper 30's in the winter. The region experiences more sunny days per month than cities such as London.