When people hear "Newcastle," the first thing to come to mind is probably Newcastle Brown Ale. Up until very recently, the dark ale and symbol of the English working class was indeed brewed in Newcastle, England upon Tyne, a metropolitan borough and city in the North East of England. Although this city is old, it has a lot to offer tourists of any age.
The city itself is over 2,000 years old and can be traced back to Rome, as can much of England. The Romans had built a bridge and the fort Pons Aelius in the area that would later become the Newcastle we are familiar with. Both the fort and bridge lasted for hundreds of years, but eventually the area burned down. However, the town did not lay dormant for long. William the Conqueror's eldest son, Robert II, decided to build a castle on a return trip from Scotland. This castle is where the city would get its name.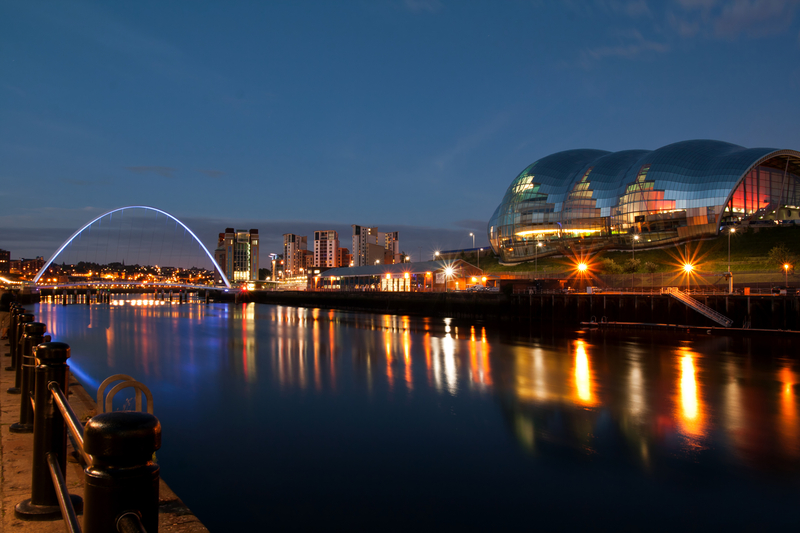 After the castle was built, a town built itself around it. The city would become both a port town, and a stronghold to protect against Scottish invasion. For a time, the new town would become a leader in the wool trade. The city's importance would continue after the discovery of the Tyneside pits. Newcastle became one of the first coal mining towns in England and for hundreds of years, the city was the main source of coal to London. At some point in time, those living in Newcastle adopted the nickname "Geordies." Where the nickname comes from is unknown, though there are a few theories. The best guess is that the most common name for a miner was George and Geordie eventually spawned from the miners.
Today Newcastle upon Tyne ranks as one of the best shopping cities in all of the United Kingdom. There is both history and new life in the town and it offers plenty of places to visit. Newcastle is known for both art and sport. St. James's Park plays home to Newcastle United, the city's football team. St. James's Park is actually the fourth largest stadium in the country. There are also a number of theatres and galleries, as well as a number of festivals throughout the year.
The temperatures and climate of Newcastle are common to those of North East England. Year around, the area is very mild with summer temperatures in the mid 60's and 40's in the winter months. This is due to the affect of the Gulf Stream on the area. The city is actual one of the driest in the UK, experiencing much less rain then the rest of its neighbors.