When asked to name an island in the Caribbean, most people would agree that Jamaica quickly comes to mind. With the help of Ian Flemming and Errol Flynn, the island has enjoyed fame for over 70 years. Regarded by many as the most inviting and attractive of the Caribbean Islands, Jamaica offers the perfect backdrop for a tropical dream vacation. Covered by lush green mountains, exotic flowers, cascading waterfalls, and golden beaches, the island offers something for everyone and is one of the most popular tourist destinations in the world. Jamaica's second largest city is Montego Bay, which is set against the backdrop of low mountains and healthy green vegetation. Throughout history, the scenery Montego Bay offers has lured artists to the island who wish to capture its beauty on canvas.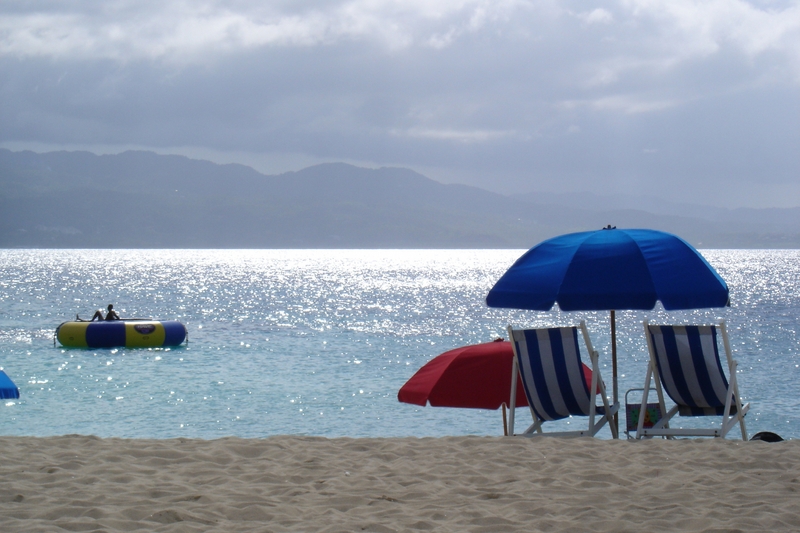 Discovered by Christopher Columbus in 1494, Montego Bay is believed to have acquired its name from an altered version of the Spanish term manteca–lard–as the bay was a port for many years from which ships set sail to take beef, leather and lard to other areas of the world. Jamaica was a Spanish Colony until 1565, when Oliver Cromwell's army drove all Spaniards from the island. At the end of Cromwell's rule, Montego Bay began functioning as a sugar port and continued this activity well into the 19th century. Declared a city by act of parliament in 1980, Montego Bay has still not obtained any type of autonomy, but rather is a part of St. James Parish. Currently, the city is famous for its Cornwall Regional Hospital–an expansive medical facility in the center of town. Tourism is the major trade in Montego Bay and the coastline of the city is peppered with resorts, hotels, and bed and breakfast facilities.
The average temperature in Montego Bay is 83 degrees Fahrenheit in the summer and 76 degrees Fahrenheit throughout the winter. The Atlantic Ocean's trade winds make Montego Bay quite breezy, which many islanders find particularly pleasant in the heat of the summer. May is Jamaica's rainiest month and rain is again experienced from August to the end of September. However, in Montego Bay, the showers during these months typically last a maximum of only two hours.
Unlike some vacation destinations, Montego Bay offers a vast array of choices regarding accommodations. One can choose from a full service resort, quaint bed and breakfast, luxury villa, or a standard inn or hotel with traditional amenities. In addition, a person can opt for an all-inclusive vacation which includes transportation, accommodations and food.
Visitors also have a wide variety of activities and attractions from which to choose while on the island. A person can easily spend a few days relaxing on the beach or in a hammock with a pina colada and a good book. Those who enjoy sports and physical activities can choose from horseback riding, golf, rafting, scuba diving or guided excursions to Jamaica's beautiful and unspoiled inland. With its stunning landscape and its wide array of activities and attractions, anyone visiting Montego Bay, Jamaica can anticipate an exciting and memorable experience.