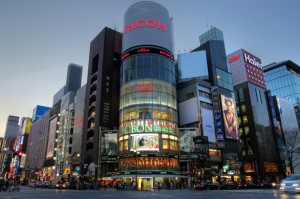 In the Land of the Rising Sun, as Japan is often called, is the vibrant city of Tokyo. A dynamic city, Tokyo offers the ultimate in technological advancement, is a leader in the world of fashion and is a shopper's paradise with popular shopping areas such as Shibuya 109, and yet there is a significant reverence for heritage and the tradition of the ancestors who went before. There are a number of temples and shrines throughout the city that honor the ancestors while others offer a place to worship.
The culture of Japan dates back thousands of years to before 10,000 BC. It was the first civilization to have structured government and was the first to farm rice. Throughout its long history, Japan has known 125 emperors, starting with the first under the Yamato Dynasty that began in the year 250 AD.
Throughout the centuries Japan was ruled by a feudal system of governance. As western influences slowly made their way into the isolated Japanese culture, Fascism was the next step in Japan's evolution, then a democratic form of government eventually took hold in the mid twentieth century at which time the role of the emperor became symbolic.
Today, Tokyo has much to offer visitors. For those interested in getting the latest in high tech toys, a visit to Akihabara in the eastern Chiyoda ward is a must! Nicknamed Electric Town, shoppers will find the latest in anything technology. Gaming systems, cameras, computers, duty free shopping, even musical instruments are available. Of particular interest to computer enthusiasts is Radio Kaikan, often referred to as the "Birthplace of Personal Computers." It was the first store to sell personal computers in Japan.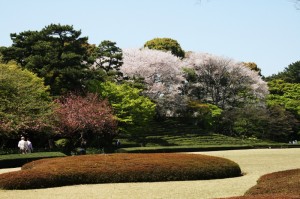 The East Gardens are one of the favorite attractions in Tokyo. Located on the grounds of the Imperial Palace in the Chiyoda ward, they are a fine representation of the beauty and culture of Japan. Although the palace itself is closed to the public all but two days a year on December 23 and January 2, the East Gardens are absolutely breathtaking, especially during cherry blossom season, and open daily year round except on Mondays and Fridays. They are an outstanding example of the classical Japanese garden. The Imperial Palace is the residence of the Emperor of Japan who serves as the head of state.
For a true taste of traditional Japanese entertainment, the Kabuki Theater offers fine performances in this form of drama. The current Kabuki Theater is the third built on the site, and was rebuilt after the second time it was destroyed in World War II in the original baroque Japanese revivalist architecture.
The Edo-Tokyo Museum offers a fascinating and educational look at the history and culture of Tokyo with a walk-through exhibition beginning with entry across a recreation of the Nihonbashi Bridge into a representation of Edo, the previous name of Tokyo before it was renamed in the meiji Era, starting in the year 1590 all the way through today. It offers a look at the culture, customs and politics of Tokyo through the last 400 years.
Flying into Tokyo is made easy with 2 main international airports, the closest just 20 minutes from downtown is Haneda Airport also known as Tokyo International Airport. About1 hour to the east is Narita International Airport. Both international airport offer travelers excellent transportation options to and from Tokyo