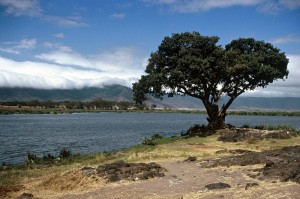 One of the most popular countries in Africa for people to visit is Tanzania. This country is located on the Eastern coast of the continent. The Eastern border of the country is The Indian Ocean. Several countries make up the Northern, Western, and Southern borders of this country. These countries include Kenya, Uganda, Rwanda, and several others.
The culture of this nation is very diverse. This is due to the fact that there are over one hundred different ethnic groups that call Tanzania home. These ethnic groups speak a variety of languages. However, there are three main languages in this country. Swahili is the official national language. English and Arabic are also major languages that are spoken here.
There are over thirty million people living in the country of Tanzania. Many of these people live in small villages or towns throughout the country. However, there is also a large population that live in the cities that are located throughout the region.
Tanzania has over twenty major cities. These cities include Zanzibar, Dar-es Salam, Dodoma, and Arusha. Dodoma is capital city of the country. Arusha is the most popular city for tourists to visit.
The climate in this area is considered to be tropical. The days are typically hot and humid. Nights can often become very cool. The only distinct differences in seasons in this area consists of the rainy seasons. Tanzania has two rainy seasons each year. October through December is considered to be the short rainy season. March through May is considered to be the long rainy season. The difference in rainy seasons is determined by the frequency and length of the rain storms that hit the area.
There are many different things to see and do while visiting this area. Going on a safari is one of the most popular activities visitors participate in. Safaris give visitors an opportunity to see the various landscapes that dominate the country. They also provide individuals with a chance to see the various wildlife that inhabits the wilderness of Tanzania. Lions, elephants, cheetahs, and giraffes are among the wildlife that most participants hope to see on their trips.
Other popular destinations within the country include Mount Kilimanjaro, Lake Victoria, and Ngorongoro Crater. Mount Kilimanjaro is the highest peak on the continent of Africa. People can hike to the top of this freestanding mountain with a guide. Lake Victoria is a popular destination for visitors who wish to enjoy the views of the second largest freshwater lake in the world. Ngorongoro Crater is also a popular destination because it is the world's largest caldera.
Tanzania also offers its visitors with a variety of other things to do as well. Restaurants provide individuals with a variety of local cuisines to sample. Shops and stores offer local goods to be purchased. Visitors can also enjoy various live performances by the local residents.