Don't leave home without it.
Passport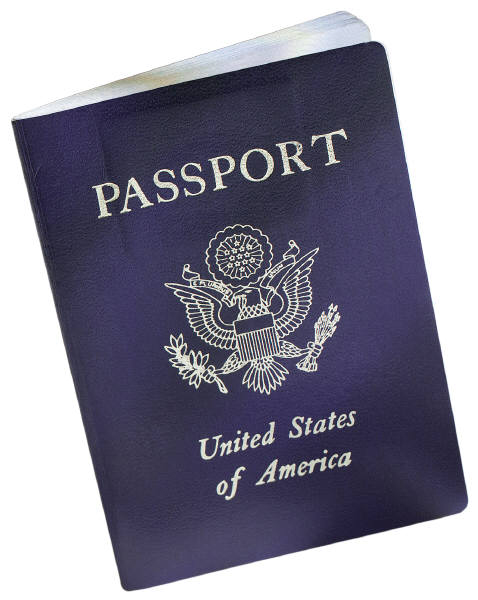 Thinking of traveling abroad, Your Passport will be the most important document you will be taking with you, it confirms your citizenship, I like to call it your World Citizenship Paper's. It lets the world know that you are not from Alabama or California but you are a citizen of the United States, Germany or Brazil. A passport will be your best form of Identification when you are traveling. It is widely used when entering countries, checking into Hotels, you most likely will be asked to fill out a police card listing name, passport number, destination, reasons for traveling and a local address. The State Department's Passport Bureau will have the information on obtaining a new or renewal passport. Many countries will require that the passport is valid for least 6 months after departure date from said country.
Visa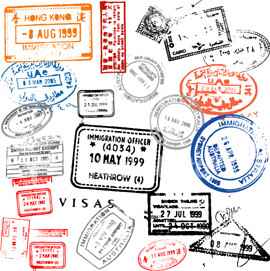 Certain countries will require in addition to a Passport a Visa; some require a tourist visa while others will require a work visa. Every country has different requirements. When I was flying to France I had to have a work Visa since I was a pilot flying into France, while at the time, if you were vacationing in France you did not need a tourist visa. Some countries will require a Visa for certain citizens; Brazil is an example that requires Visas for citizens of the United States only because the United States requires Visas from Brazilian citizens. Visas are available from the Embassy or Consulate of the country that you will be traveling to.
Passport Required

Visa Required

Return Ticket Required

British

Yes

No

Yes

Australian

Yes

No

Yes

Canadian

Yes

No

Yes

United States

Yes

No

Yes

Japanese

Yes

No

Yes

European Countries

Yes

No

Yes
Passports
Passport valid for six months after the intended length of stay required by all nationals referred to in the chart above.
Additional Passport Information
Passports must be carried at all times.
Visas
Not required by nationals referred to in the chart above for stays of up to 180 days except the following:

Visa Note
Note: (a) A measles vaccination certificate is required by all nationals traveling from Germany and Italy and must be shown on arrival.
Contact Numbers
Ministerio de Turismo (Ministry of Tourism)
Avenida Eloy Alfaro N32-300 y Carlos Tobar, Quito, Ecuador
Tel: (2) 222 8304.
Website: www.vivecuador.com
Embassy of the Republic of Ecuador in the USA
2535 15th Street, NW, Washington, DC 20009, USA
Tel: (202) 234 7200 or 7166 (consulate).
Embassy of the Republic of Ecuador in the UK
Flat 3B, 3 Hans Crescent, London SW1X 0LS, UK
Tel: (020) 7584 2648 or 7808 8800 (consular information, 1500-1700).
Opening hours: Mon-Fri 0930-1330, 1430-1730.