Three hours away from San Jose which is the capital of Costa Rica, and a few minutes from the Pan-American highway, sits the agricultural town of San Isidro de El General. The largest city in its region and considered to be the gateway to South Central Costa Rica, San Isidro is a great place to stop for those who are traveling to Dominical, Cherripo National Park, Panama or any of the other nearby tourist attractions. In addition to being popular for its magnificent scenery and climate, San Isidro de El General offers many things to see and do.
For the outdoor enthusiast, San Isidro is a paradise. When driving into San Isidro from San Jose, the infamous Cerro de la Muerte–mountain of death–must be passed, which presents spectacular views. Those who enjoy rafting and canoeing will find the nearby Chirripo and General Rivers to be ideal, although treacherous during the rainy season. South Central Costa Rica has the largest concentration of virgin forests which offers San Isidro visitors beautiful sight seeing opportunities. Nearby Las Quebradas Biological Center, a wildlife reserve, has hiking trails and picnic areas. Two other favorite places for those who enjoy nature are Los Cusingos Neotropical Bird Santuary and Nauyaca Waterfalls which are the most impressive falls in the country.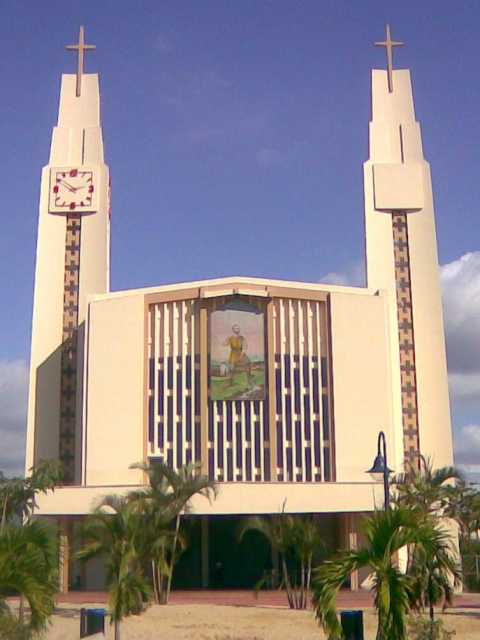 San Isidro has a population of approximately 100,000 and is considered by some to be the fastest growing city in Central America. Shopping is excellent in San Isidro with farmer's markets offering a choice selection of fresh vegetables and fruit, and retail shops located in the center of the city, plus a newly constructed mall. There are many restaurants and bars with both local and international cuisine. Don't forgot to stop at the local museum which exhibits objects of San Isidro's past history and present culture.
If you are traveling to Costa Rica toward the end of January the Fiestas Civicas is known for its mariachis and exciting bullfights. The other most significant event in San Isidro occurs in May and is called the Dia de Boyero, when a parade of handpainted oxcarts, which are typical to that region, travel through the village.
Whether you are a nature lover who enjoys magnificent scenery or you just want to explore the culture, local food and shopping opportunities, San Isidro de El General is an experience you won't soon forget!