When people think about tropical beaches, they often picture Costa Rica. Beautiful volcanic sands, sparkling water and lushly forested hills are all hallmarks of the beaches of Tambor. This small town gained international attention when it was used as the filming location for Fox's television series "Temptation Island 2".
The shallow, clear waters of Whale Bay are ideal for families with young children. The bay is protected from ocean currents and is home to some of the area's best snorkeling and scuba diving. Whale Bay is named for the majestic creatures that once regularly visited the area to mate during the dry season. However, increased boat traffic has led to a sharp decline in whale sightings.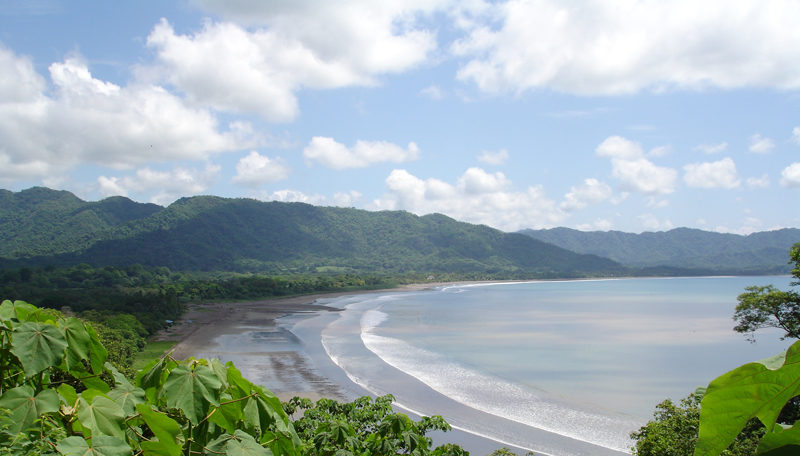 Tambor is easily reached by car. Visitors will find the 45 km drive from Paquera pleasant, with breathtaking coastal scenes and verdant landscaping along the way. Those who are traveling from further away may wish to fly into Tambor's airport, the only one on the Southern Nicoya Peninsula. Several flights daily go to and from San Jose, Liberia, Tamarindo and other destinations.
A short distance south of the town center is a small fishing community. The landing pier here is one of the few safe places that boats can anchor on Costa Rica's Pacific shore. Captains who stop at Tambor's pier will find water, fuel and food at the nearby restaurant.
Tourists will find many activities to occupy their time while visiting Tambor. Curu Wildlife Reserve and Cabo Blanco National Park are known for beautiful hikes and excellent bird watching. Cocalitos Beach is four km from Tambor's southern pier. After walking to this secluded beach, visitors can view the El Chorro waterfall or relax in a natural swimming pool. Horseback riding, deep-sea fishing, beach volleyball, a casino, soccer, boating and golf are a few more of Tambor's varied entertainment options.
Visitor's to Tambor can spend a day or longer exploring the Tortuga Islands. Coconut palms, turquoise waters and pristine white sands await those who travel to the islands. Tourists can bask in the sun, enjoy world-class snorkeling or spend their time beach combing. The Tortuga Islands are only a short boat ride from Tambor.
Most of Tambor's hotels and resorts are ocean-side or within walking distance. The northern part of the beach is home to the Hotel Playa Tambor, Costa Rica's first all-inclusive resort. This accommodation is gated and has over 2,400 guest rooms.