Home to several of Costa Rica's national parks and wildlife reserves, the Nicoya Peninsula contains many of that nation's premier destinations for ecotourism. Travelers exploring the peninsula's many natural and historical attractions often begin their journeys in the coastal town of Playa Naranjo, only 1.5 hours by car and ferry from the Costa Rican capitol of San Jose. Playa Naranjo's proximity to several wildlife reserves, islands, and beaches along the Gulf of Nicoya as well as its accessibility by ferry, bus, and car make it an excellent jumping off place for trips to the Nicoya Peninsula.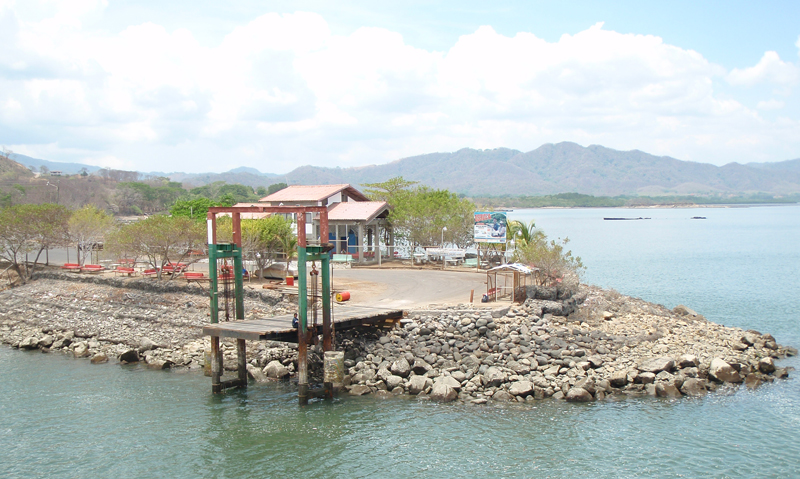 Playa Naranjo maintains its charming rural character in spite of growing tourism and accessibility. In the past the area was home to cattle ranchers and the Sabaveros, Costa Rican cowboys who made their living on horseback. The efforts of local NGO's have restored much of the rainforest that was razed to accommodate ranching. Many locals still make their living fishing the coast around Playa Naranjo, and isolated fishing communities on the islands provide rustic accommodations for adventurous travelers.
The islands around Playa Naranjo share Costa Rica's bloody colonial past. During the 16th century the conquistador Gonzalez Fernansdez Oviedo used Isla San Lucas, an island just offshore of Playa Naranjo, as a prison and death camp for the local Chara people. When Costa Rica achieved independence, Isla San Lucas became a government prison and quickly earned a reputation as the cruelest prison in the country. Today the prison is abandoned and the island itself houses a historical museum and nature reserve, home to a wide variety of wildlife.
Wildlife abound in the hills and jungles around Playa Naranjo. The village is the best place to begin an exploration of the Karen Mogenson Nature Reserve, a beautiful preserve of dry tropical forest that is a haven for jaguars, ocelots, butterflies, and countless other endangered species. A lodge at the reserve houses visitors in comfort, and local guides provide horseback and hiking tours to popular attractions such as the 84 meter Velo de Novia waterfall.
Playa Naranjo offers travelers an authentic rural Costa Rican experience. Secluded beaches and islands provide a respite from the bustle of more touristy areas, and the lush jungles have a rustic beauty that is unmatched elsewhere in Costa Rica.