Playa Brasilito in Costa Rica is the perfect holiday destination for travelers looking for a peaceful, secluded beach holiday. It does not have the large hotels and resorts that other beaches have, but it is a charming town with welcoming locals and mid-range accommodations.
Playa Brasilito is on the north western shore of Guanacaste province and is very near Playa Flamingo and Playa Conchal which are two more developed beaches for tourists. Visitors fly to the Liberia International Airport and take a taxi or bus to Brasilito.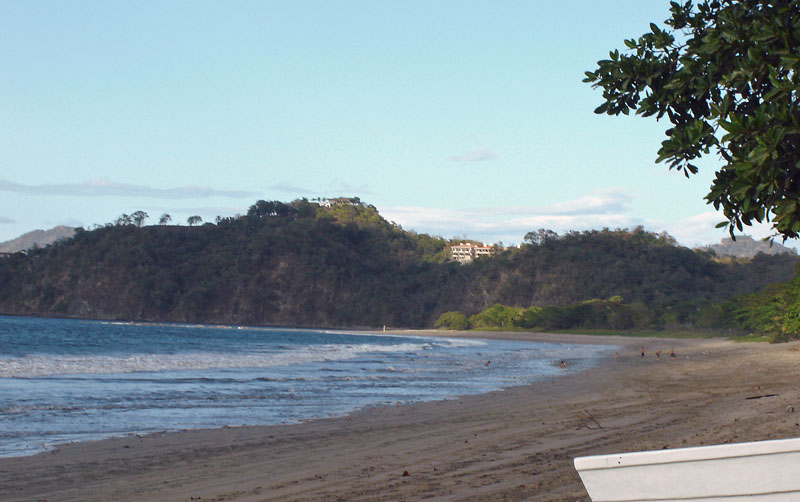 Brasilito is a small beach town that is one of the few genuine villages in the area. It has a local lifestyle that is very relaxed and welcomes visitors who want to share in the peace and tranquillity. It has the atmosphere of a traditional village, unchanged by tourism or development. This may not last because there are large resorts looking to take advantage of the beach and water activities.
The town is built around a square that serves as a football field and has several general stores, bars and restaurants. It also has an internet café for those who want to stay connected. Most people enjoy the seclusion. There are several rental shops for motorbikes, horse riding, diving equipment and more.
While staying in Brasilito, visitors can walk south for ten minutes to Playa Conchal a pink and white sand beach of crushed shells. Considered to have some of the clearest water on the Pacific coast, Playa Conchal is a great place for snorkelling. Equipment can be rented on the spot. This beach gets crowded because it is a holiday destination for locals too, but it is fun for some hours then a short walk will take you back to the serenity of your cabin in Brasilito.
Another interesting sight near Brasilito is Rincon de la Vieja which is an active volcano. There is hot springs nearby as well as lodges and hotels that offer forest canopy tours, hiking, river-rafting, horseback riding and wall climbing. Visits to the rim of the crater have been discontinued since the eruption of volcanic mud and ash on September 16, 2011.
If a break from all the relaxing quietness is required, Tamarindo is close by with a vibrant night life including excellent restaurants, nightclubs, live music and bars.
Even though travellers are discovering Brasilito, they come to enjoy the natural beauty and local lifestyle which is why it still has the undiscovered atmosphere.