The words "beautiful valley" describe the town of Orosi Costa Rica . Orosi is situated in a valley that is considered to be the most beautiful in the whole country. Orosi offers breathtaking views and swaying pine trees that are covered with Spanish moss. Orosi, Costa Rica is known for its peaceful and tranquil settings and is a pleasure to nature lovers. Beautiful hot springs, amazing waterfalls, rich soil, and the perfect climate are all enjoyed in Orosi.
Orosi is located 18 miles from San Jose and 7 miles from Cartago. The small town of Orosi has a population of a little over 4,600. Orosi is a well-preserved colonial area that has made it through numerous earthquakes over the years. This town was named after a Huetar Indian chief who lived in the area; Orosi was later colonized by the Spanish.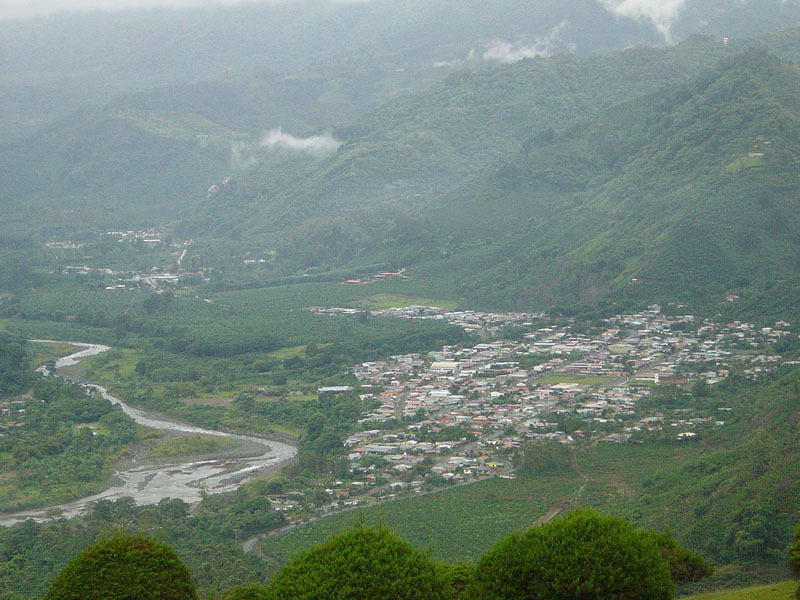 The production of coffee is the leading industry in the area of Orosi. Beautiful coffee plantations and private farms such as Chucaras Hotsprings Estate are places where tourists can learn about the production of coffee and enjoy Hot Springs swimming pools. The thermal baths of Los Balnearious and Los Patios offer relaxation and comfort to visitors and residents alike.
Rain forests, volcanoes, valleys, and hills with sugar cane and coffee plants are all part of the Orosi region. Orosi is rich in history and has monuments dating back many years ago. A colonial capital founded in 1563 and archeological excavations that date back to 1000 B.C are part of Orosi's history.
Boating, fishing, mountain viewing, bird and wildlife watching, and shopping are all popular activities in Orosi. A much-visited attraction in Orosi is Tapanti National Park. Lake Cachi is popular for boating and fishing, while the Rio Reventazon is a great location for white-water rafting.
Important landmarks in Orosi include the oldest church being used in Costa Rica, the Ingelsia de San Jose Orosi. This church was built in 1734. Inside of the church is an altar carved from wood and decorated with religious paintings; the roof of the church is made from roofing cane and ceramic tile. Near the church is a museum that displays some of Costa Rica's old religious artifacts that are Spanish-influenced.