Juan Castro National Park Situated in the Arenal Huetar Norte Conservation Area of Costa Rica, this national park has naturalized cloud forest and rainforest regions. Its beautiful, natural attractions as well as its colorful birds and amazing wildlife are worth a trek even if there are no public facilities. Walking paths do cross the forests to the main sites, and exploring park is an exciting eco-adventure.
Directions to the Park
To the west of the park's main entrance is found Ciudad, Quesada. Taking the highway southeast, San Jose is about 75 kilometres from Ciudad Quesada.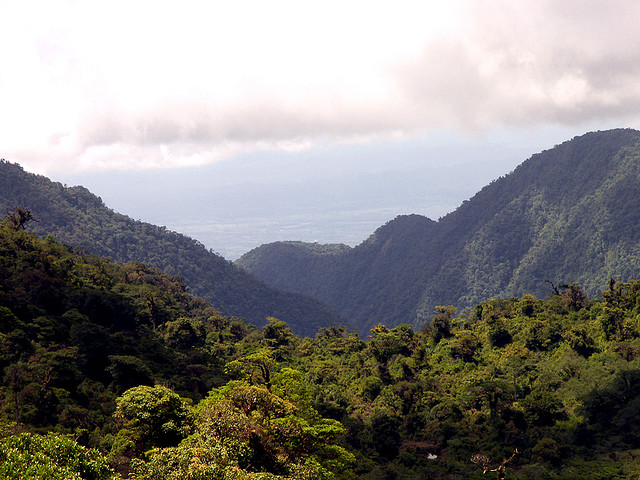 Arenal Huetar Norte Conservation Area
The area set aside by the government that takes up most of northern Costa Rica. The land is divided into wildlife refuges, forest conservation areas and Juan Castro National Park. Parts of the conservation areas also contain vast wetlands.
Natural Features of Juan Castro National Park
The park has two volcanoes. Porvenir is a dormant volcano, but Platanar is active. The park's highest point above sea level is 2,270 metres. Hot springs and lovely waterfalls are found along the river system. Exquisite orchids are everywhere throughout the mixed forests that include yayo, landswoods and a variety of oaks. About half of the forests are cloud and the other portion is rainforest. Those who like to go trekking and enjoy nature photography will be happy to explore all the amazing sites of nature in this Costa Rican national park.
Wildlife
Birds – Over two hundred and thirty bird species have been found in the park, a phenomenal number. One of the best activities for the park is bird watching. Those that bring binoculars and cameras with telescopic lenses may be able to capture spectacular birds.
Mammals – Fifty-seven different species have been recorded within this national park. This collection of animals includes over twenty species of bats. Other animals are common to the region like sloths, ocelots and howler monkeys.
Endangered Wildlife
Here are four endangered creatures found in Juan Castro National Park:
Black Guan and Curasow – These large birds live in trees in the subtropical highland forest. They are loud birds with a distinctive voices and calls according to species.
Red Brocket Deer – Small deer that live in the deep jungle forests of the park. They only stand about 70 centimetres tall.
Quetzal – Brightly colored birds in the highlands of the cloud forests, the quetzals' height measures about 32 centimeters.