Located on the shores of the Caribbean Sea in Limon province, Puerto Viejo de Talamanca is a vibrant seaside town with magnificent beaches. It has quickly become one of Costa Rica's number one tourist destinations. International surfers from all over the world come to defeat the famous Salsa Brava waves. Simply referred to as Puerto Viejo by the locals, this quaint village has a relaxed atmosphere with a unique blend of Bribri, Afro-Caribbean and Latino indigenous cultures.
Puerto Viejo features a wide variety of restaurants, discos and bars throughout the village. In addition, there are many good shopping venues. Besides the golden sand beaches and tropical vegetation, there are many interesting attractions, such as the Gandoco Manzanillo Wildlife Refuge, the Talamanca Indian Reserve and the Cahuita National Park. Although most of the roads are dirt paved, it adds to the rustic charm of the village.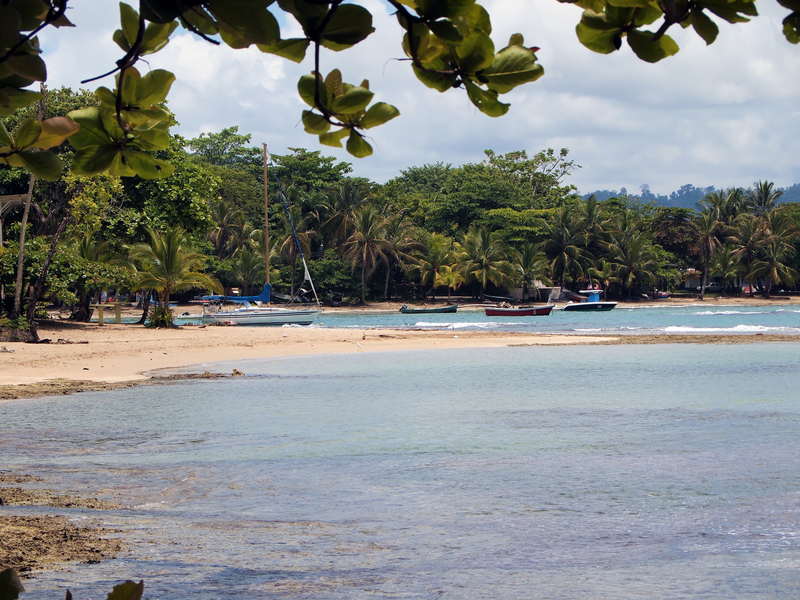 While many surfers flock to Puerto Viejo for the great surf, there's a plethora of activities is you're looking to enjoy the outdoors in the great tropical climate. Horseback tours, scuba diving, snorkeling, mountain biking and kayaking are just a few of the fun activities available in the village. Puerto Viejo's tropical temperature is approximately 80 degrees year round, which makes it a pleasure to be outdoors.
It was difficult to reach the Talamanca coast until the 1970s. The far distance of San Jose and difficulty of travel by canoe caused the coastal villagers to be somewhat isolated from the mainstream of Costa Rica. As a result, the villagers developed customs and cultures that were unique to themselves. Roads were built in 1979 and connected the village to Limon. Today, it is only a 3 hour drive from San Jose.
In the 1800s, English speaking Afro-Caribbean people came from Jamaica to settle along the Talamanca coast. They brought an African based culture of culinary arts, fishing, and farming that are reflected in Puerto Viejo today. British colonial customs from generations of slavery were retained and cricket and May Pole dances still played a role in their activities. These Caribbean farmers also brought cacao, coconuts and cola nuts. They planted the coastline with these cash crops and facilitated local development by establishing commercial ties.
The interesting cuisine in Puerto Viejo seen today was greatly influenced by the Afro-Caribbeans. Patacone, a French fried style, is still a favorite of the locals and tourists. Spicy patti and jerk chicken is commonly offered by street vendors and restaurants.
With its beautiful beaches and quaint charm, Puerto Viejo de Talamanca is a great retreat for a perfect vacation.