Puerto Limon, Costa Rica
, is on the
Caribbean
coast. It is the capital city of the province of
Limon
. The city was founded in the 1870s when a railway between the city of San Jose and Puerto Limon was completed. The railway was built so coffee could be transported from the center of Costa Rica to the coast.
Puerto Limon is close to the site where Columbus landed in Costa Rica in 1502. A festival is held in the city every year in October to commemorate this event. It is held close to the anniversary of the day Columbus first landed in America in 1492. The festival celebrates a variety of Caribbean cultures including African, Spanish, Chinese and Italian. The Chinese and Italians worked on the railroad that connected
San Jose
and Port Limon. Parades, dancing, music and food are part of the festival celebration.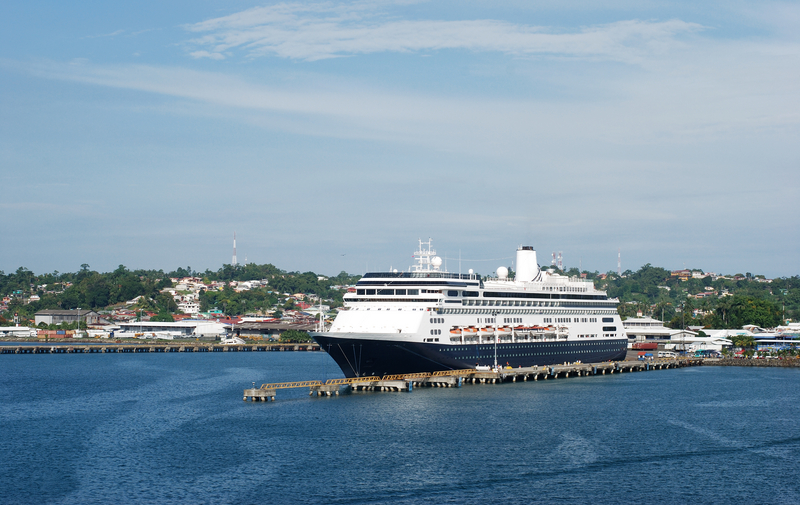 The Ethno Historic Museum has exhibits on the history and culture of the Puerto Limon area. The building that houses the museum is an example of the area's architecture from the colonial period.
There are plenty of things to do outside in the Puerto Limon area. Playa Bonita Beach is two and half miles from downtown Puerto Limon. Surfers, sunbathers and swimmers will enjoy this beach.
The Tortuguero National Park is north of Puerto Limon. A boat ride on the national park gives visitors a chance to see aquatic plants, birds, bats and caymans. Caymans are similar to alligators.
Visitors can see tropical fruits, flowers and spices growing at the Botanical Gardens. The gardens are on a working farm.
Tourists can shop and eat outside in Puerto Limon. Jewelry, leather goods and wood carvings are sold at the outdoor market.
Customers can dine on the beach at the restaurant at the Hotel Playa Westfalia. This hotel has a pool and a spa. The Hotel Cocori Puerto Limon is also on the beach. The Park Hotel is in the center of Puerto Limon.
Travelers can take domestic flights to Puerto Limon from Tobias Bolanos International Airport in San Jose, Costa Rica. There is bus service to Puerto Limon from San Jose and several other cities in Costa Rica.