It used to take seven hours to get from Barcelona Spain to Palma De Mallorca. Most people would jump aboard the night ferry and sleep until they arrived in the morning. But today travelers staying in Barcelona apartments can take a high speed catamaran that will get you to Palma De Mallorca in a little less than four hours, leaving you more time to enjoy your day or weekend trip to the island.
During the summer season travelers will find 2 high speed catamarans and super ferry making the journey between Barcelona and Palma de Mallorca.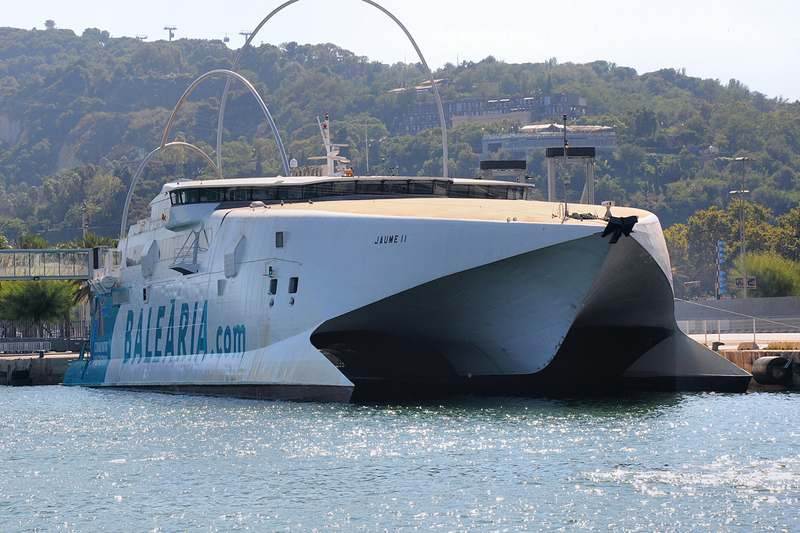 Even if you have been to Mallorca before, there are always plenty of activities for you to enjoy. If you are on a weekend or day trip, and do not have the pleasure of spending the night, it is important to pack as much into one day as you possibly can. Hiring a personal guide is a great way to see the entire island. You can contact them directly, or have them arrange additional day trips outside of the city. If you would rather head out on your own, you can take a walking tour and rent an Ipod shuffle that is preloaded with everything you need to know. Another great way to take in the city is to jump on an open-top tour bus. Lasting 24 hours you can hop on or off when you like. Take a tour of one of the museums in Palma De Mallorca, or spend your time at the Bellver Castle. Just 3 kilometers from the center of town is was built in the 14th century and continues to be one of the most popular tourist destinations on the island and is home to the Municipal Museum. Climb to the top of the tower and enjoy spectacular views of the bay. Of course if you feel like relaxing you can spend your day at the beach. You can go windsurfing, or grab your fins and snorkel and explore the deep blue sea. You can hire a boat at some of the beaches, or try your hand at kite surfing.
If you decide to do nothing but relax and drink in the wonderful climate on the island, you cannot leave without enjoying a couple of the fantastic restaurants in Palma De Mallorca. Start the morning off with an authentic breakfast. Make sure you save some room, because you will want to have tapas for lunch washed down with a white wine Sangria. Before you head back to your apartments in Barcelona and board the high speed ferry, you have to try a seafood dinner as the jumbo prawns, muscles, angler and monkfish are absolutely delicious.