Guest Post By: Margie Miklas
The San Remo Casino was built in 1905 in the Art-Nouveau style and centrally located in the city center. Gambling tournaments, Miss Italia competitions and performances by the local symphony orchestra have taken place here, drawing hundreds of thousands of visitors to San Remo. The casino is a popular venue for gambling as well as culture.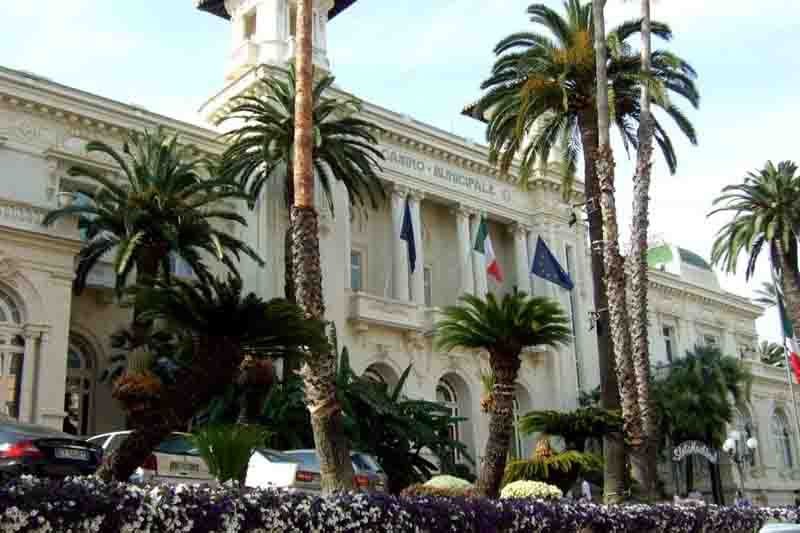 History
The Casino San Remo has served as the entertainment center for the Italian Riviera for over one hundred years, first opening its doors in 1905. The 1951Miss Italia and more recently the European Poker Tournament was held here in October 2011.
Designed by the Parisian architect Eugene Ferret, the San Remo Casino takes up the entire city block in the center of San Remo with its grandiose Art Nouveau and Baroque style. Some of the most people in the world have graced the halls of the San Remo Casino, including kings, actors, famous singers and other VIP's.
Gambling
With 27,000 square feet of casino space, the San Remo Casino is quite a bit smaller than its American counterparts in Las Vegas, such as the Monte Carlo which has three times as much floor space. This makes for a much more intimate gambling experience and the slots machines are for the most part separated from the table games.
Featuring 470 slot machines which are located in what is known as the Slot Machine Hall, the San Remo Casino also has five other rooms where you will find French and American table games at five euro minimum bets. The San Remo Casino is well known in the European poker community for hosting world poker tournament events. A sixth private room for high rollers features 500 euro minimum tables in a private and refined setting.
Unlike American casinos the San Remo Casino is only free during the week and charges an entrance fee of 7.0 euros on weekends and holidays. So not only can you look forward to losing your money playing the slots or table games, but you are paying for the privilege!
San Remo Opera Theatre
Housed within the San Remo Casino is the San Remo Opera Theatre which is the home of the renowned San Remo Symphony Orchestra. The orchestra has been conducting performances on a regular basis for many years, drawing crowds from all over Europe.
With a philosophy of encouraging and developing young talent, the music includes not only classical pieces abut also romantic and contemporary repertoires. Many famous conductors and soloists have performed with the San Remo Symphony, and the symphony orchestra has recorded five CD's and has also been broadcast on RAI media.
The San Remo Casino is very important to the city of San Remo as well as a fun place to visit. If you are a gambler, a music lover or just want to admire the Art Nouveau architecture, don't miss the San Remo Casino on your next visit to Italy!
Guest Post By: Margie Miklas Follow Margie on her blog at margieinitaly.wordpress.com