Now that you have finally made the time to take that much needed vacation to
Barcelona, Spain
, don't forget to take a day trip to Tossa de Mar, Spain. Situated on the Coasta Brava about 55 miles North of Barcelona and 55 miles South of the
French
Border, missing the magnificent views from this beautiful town is not an option.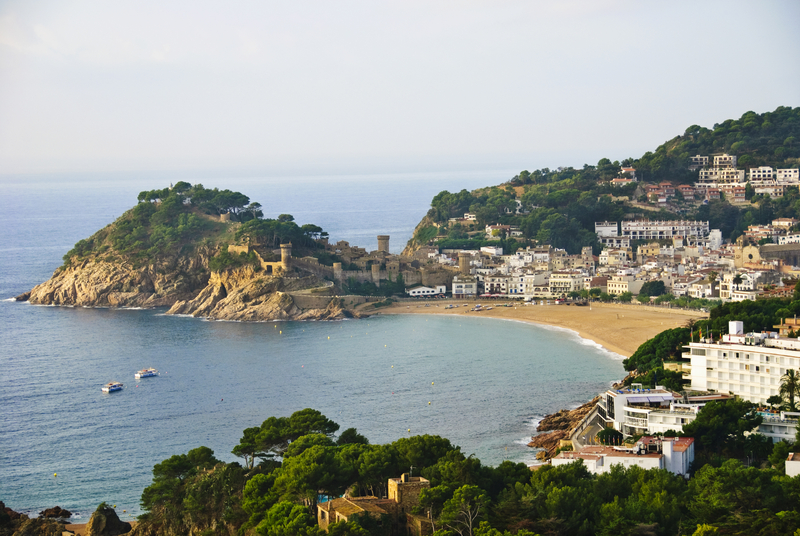 To plan a day trip from Barcelona to Tossa de Mar, it may be a good idea to get an early start from your Barcelona apartments or hotel. Since the distance between the two cities is only about 55 miles, it means that it may just take an hour to two depending on how you choose to get there. Renting a car is always an option, just make sure you map your route so that you don't get lost. For those who prefer not to drive, there is a bus service that will take you from Barcelona to Tossa de Mar.
This undiscovered gem allows explorers of the Coast to relax and enjoy the sights and general culture without being among too many other tourists. There are three main beaches in Tossa de Mar which are The Tossa Beach (Platja Gran), La Mar Menuda, and El Codolar. Tossa Beach is located in front of downtown so it is easy to shop downtown and then relax on the beach before making your way back to Barcelona. La Mar Menuda, just on the other side of the Bay, offers facilities that includes sports equipment for those who would like to be active while on the beach. El Codolar is just behind the walls and makes for a nice, calm place to relax.
For lunch or dinner, there is a wide variety of restaurants to choose from. The cuisine ranges from BBQ to Italian to Seafood. There are restaurants that have indoor and/or outdoor seating. In Tossa de Mar, you will find restaurants that need reservations and those who take walk ins. If you fall in love with Tossa de Mar and not quite ready to head back to your apartments in Barcelona, you might just want to plan on spending a night in Tossa de Mar, there are restaurants which double into great after hours spots to have a drink or just relax.
On your trip, don't forget to spend a day in Tossa de Mar which is just an hour away from Barcelona. This undiscovered gem will give you the opportunity to visit the beach and relax on the sand without having to deal with the crowds of tourists.