Cape Peninsula National Park and Cape Point Cape Town South Africa
Essentially situated within the city limits of
Cape Town
, South Africa, Table Mountain National Park is one of the main highlights of any visit to this city. Most people allow at least an hour or two for a visit, but plan to spend all day if you intend to visit Cape Point. In fact, there are so many fascinating sights within the national park that time will fly and you'll probably be anxious for a return visit.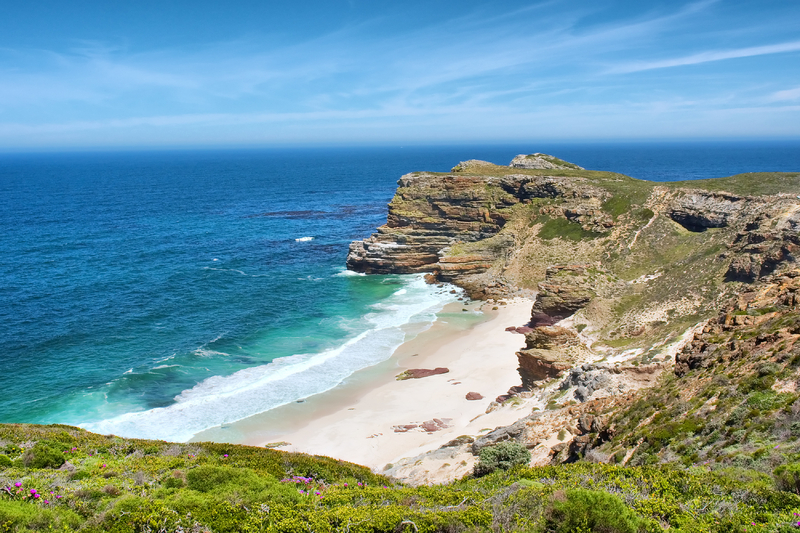 The national park stretches from Table Mountain in the north all the way to Cape Point in the south. Cape Point, as the southwestern most tip of Africa, is a natural wonder where two oceans meet. Visitors can either hike to the point or board the Flying Dutchman funicular for spectacular views and a more leisurely trip. Visitors will find that the Point is well equipped to meet their needs with interpretive signs and plenty of facilities. The Two Oceans Restaurant offers delicious food along with unforgettable ocean views and the Tigers Eye Curio Shop stocks souvenirs suitable for taking home as a memento.
The Cape also features two lighthouses, one of which is still operational and assists vessels as they voyage around the Cape of Good Hope. The cape enjoys a Mediterranean climate similar to the Cape Town weather, giving it summers that are typically hot and dry and winters that are generally brief and wet. Consequently, it is a good idea for visitors to arrive prepared for the weather. Everyone is encouraged to bring proper sun protection like a hat and sunblock along with plenty of water. A suitable windbreaker and rain gear are suggested in adverse conditions. Because of the many hiking opportunities throughout the national park, visitors should also carry a snack and a well-detailed map to ensure a pleasurable excursion.
Within the boundaries of the park visitors are likely to encounter numerous native animals such as baboons and zebras. These encounters offer excellent opportunities for photography, though visitors are cautioned to avoid approaching the animals for safety reasons. The flora is diverse and in some cases unique to the cape, providing exciting opportunities for amateur botanists.
A visit to Cape Point is an ideal day trip from Cape Town. The park is so close to the city that a return visit is easy to accomplish. Allow at least a full day to experience most of what this unique park has to offer to visitors.