Thinking about heading to Ontario Canada this summer? As Canada's second largest province, Ontario offers the traveler a wide range of activities. If you are traveling to Ontario from other parts of the world you might wonder what's to eat while visiting the province.
A variety of cuisine is served at Ontario Canada restaurants. Toronto is the largest city in the province of Ontario and all types of food are available in the restaurants here. Other cities in Ontario also have a variety of restaurants. Travelers will find a number of places that serve specialty food and local cuisine making dining in Ontario a pleasant experience.
French, British, Greek and Filipino are a few of the cuisine choices available in Toronto. Le Sélect Bistro has a lot of organic items on the menu. Some of the dishes at this French restaurant are bison, duck and blood sausage. The eggs in the restaurant's omelet's are from hens raised on nearby local farms.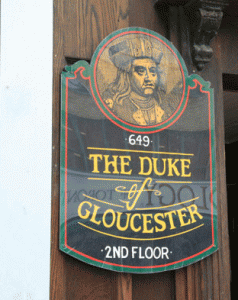 Looking for a bit of London? Customers can order fish and chips and other British food at The Duke of Gloucester. Steak lovers will enjoy the steak and mushroom turnover and the steak and Guinness cottage pie. Two burgers served here are the Canadian cheeseburger and the goat cheese burger. An English breakfast with bangers, beans, bacon and toast is served all day. This breakfast is served with mash or fries.
Ever dreamed about the Greek Islands? You can find  that lamb, quail and calamari are on the menu at Mezes. This Greek restaurant serves moussaka, spanakopita, souvlaki and baklava.
Filipino dishes at Jesse Jr. Restaurant include lumpia and chicken adobo. Diners can order chicken, beef, pork and fish giving the meal a Polynesian feel.
Traveling through the country side is a great way to try the local cuisine that is served at restaurants in some of Ontario's smaller cities. The Oak Heights Estate Winery is near the village of Warkworth. The winery's restaurant serves bison from a local game farm and trout from a nearby trout farm. The cheese comes from a local cheese factory. Don't forget to try a award winning glass of wine.
The beef, chicken and pork on the menu at Taste Bud Bistro in Windsor come from local farms. The fruit and vegetables vary by season and come from local growers.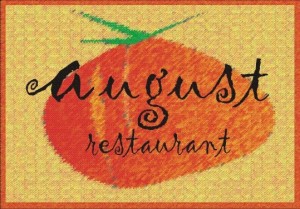 August Restaurant in Beamsville serves dishes made from local ingredients. The restaurant grows most of the vegetables it serves. Beef, chicken and seafood can be found on the menu here.
The chef at Luke's Gastronomy in Kingston butchers the meat he serves. The meat comes from animals that were raised locally. Meat served at the restaurant includes goat and rabbit.
Some of the dishes served at The Secret Garden Restaurant in Niagara Falls have a Canadian theme. Two of the menu items are Canadian braised beef and Ontario pork. Canadian beer is available here.
Ontario visitors are likely to find any type of cuisine they desire in the province's restaurants. A variety of Ontario hotels as well as Bed and Breakfast Inns are available that will cater to a travelers appetite.
Have you traveled to Ontario? Visited other parts of Canada? Do you have any advice or recommendations for our readers?
Share your feedback in the comment section below