Are you planning on entering the United States? Or you are getting ready to leave the United States for a foreign country? Well you are going to need travel documents. With security tightening not only in the States as well as around the world, it is necessary to have all the proper papers in order.

Your Passport will be the most important document you will be taking with you, it confirms your citizenship, I like to call it your World Citizenship Paper's. It lets the world know that you are not from Alabama or California but you are a citizen of the United States, Germany or Brazil. A passport will be your best form of Identification when you are traveling.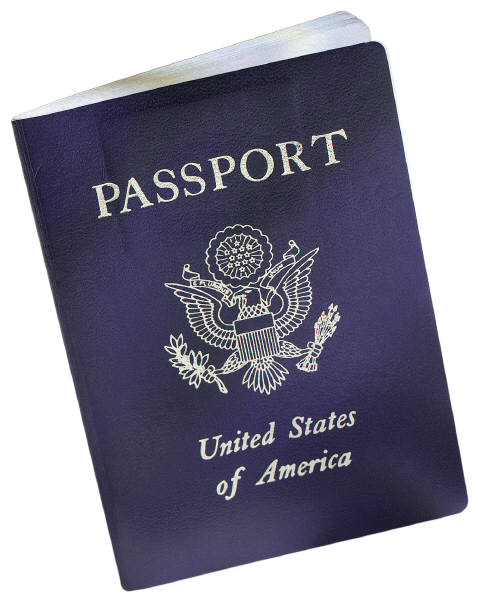 It is widely used when entering countries, checking into Hotels, you most likely will be asked to fill out a police card listing name, passport number, destination, reasons for traveling and a local address. The State Department's Passport Bureau will have the information on obtaining a new or renewal passport. Many countries will require that the passport is valid for least 6 months after departure date from said country.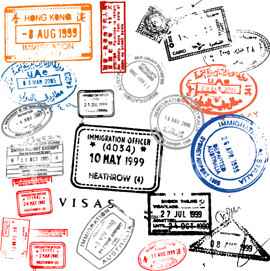 Certain countries will require in addition to a Passport a Visa; some require a tourist visa while others will require a work visa. Every country has different requirements. When I was flying to France I had to have a work Visa since I was a pilot flying into France, while at the time, if you were vacationing in France you did not need a tourist visa. Some countries will require a Visa for certain citizens; Brazil is an example that requires Visas for citizens of the United States only because the United States requires Visas from Brazilian citizens. Visas are available from the Embassy or Consulate of the country that you will be traveling to.
When obtaining a Passport or Visa you will find in many instances that you will need to apply in Person, for US Passports you are able to set up appointments at many Post Offices and various other offices in different cities. The last time I applied for a Brazilian Visa I had to present myself in person with confirmed travel and proof of a yellow fever shot and then I had to return 24 hours later to pick it up. So plan accordingly since a first time Passport can take upwards of 6 weeks and that is being expedited.
Passport fraud is a big problem around the world, so you should do everything to safe guard and protect your passport. Carelessness is one of the main reasons for losing a passport or having it stolen. If you need to carry your passport when abroad for Identification purposes you should hide it on your person. Do not leave it in an open pocket or purse that might have the possibility of being grabbed or pick pocketed. If possible leave in the hotel safe either in the room or at the front desk when venturing out for the day. Do not leave it in an empty hotel room or hidden in your suitcase.
It really is not a good idea for one family member to carry the all the passports for the rest of the family.
It is a good idea to make copies of your Passport and Visas. You should have one copy left at home, one left in your suitcase and one in your purse or day bag. If the Passport or Visa is stolen this will make it easier to replace.