No matter where Point "A" is located from the traveler's view, in New Jersey, it's always a great starting place to see one of the friendliest states on the eastern seaboard. New Jersey, known as the "Garden State" has over 130 miles of beaches and the world's best boardwalks. From Sandy Hook to Victorian Cape May, few beaches in the United States compare to those in New Jersey. Stay a week or two in Barnegat, Long Beach Island, Belmar or the now famous "Jersey Shore" town of Seaside Heights and visitors find enough sun, sand, boardwalk restaurants and entertainment spots to delight their fancy. For day trippers, there are beach town museums full of oddities of the earliest days of New Jersey's great shipping ports. Atlantic City has its casinos and famous boardwalk where salt water taffy, waffle ice cream sandwiches and a wax museum are famous features.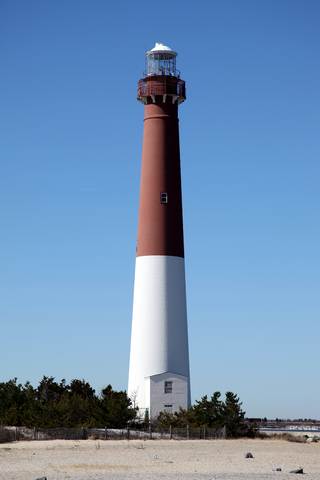 The "Other" New Jersey
New Jerseyans treasure their state parks for good reason. Many have pristine hiking trails along the northern and western borders of the state. Other state parks offer swimming in lakes or camp grounds for camping aficionados. Many of these state parks include an information center with a full calendar of programs the year round. This is where native Leni Lenape artifacts can be found among other treasures like precious prehistoric amber and bounty from shipwrecks off the coast.
Along the Raritan River, there are boat and sailing rentals available as well as several pleasure cruise ships that offer a full day aboard with meals and a cruise along the Raritan and New York Harbor. The other New Jersey is also the place where the inventor Thomas Edison spent his days working on the first light bulb among other inventions. In Camden, you can visit the state aquarium or visit the home of poet Walt Whitman. Another famous poet, Philip Freneau, is honored in the town of Matawan where he spent his days.
New Jersey and The Revolutionary War
Wherever you go in New Jersey, there are Revolutionary War sites. Cities like New Jersey's capital, Trenton and Monmouth are virtual icons of Washington's battles across this state. For an upscale view of New Jersey, Princeton is a "must-see" with its quaint shops and haute cuisine restaurants. There's also the famous Englishtown Auction and Raceway Park not to be missed.