Nestled between the Gulf of Mexico and the Atlantic Ocean, The Southernmost of Florida Coastal Regions is the Florida Keys, a coral archipelago that stretches from the tip of the Florida peninsula to Key West. Connected by a series of bridges and causeways, driving from one key to the other is a panoramic view of sparkling waters and swaying palm trees. The Florida Keys are a beachgoers paradise enhanced with historic landmarks, seafaring villages and plenty of opportunities for outdoor fun in the sun-kissed skies.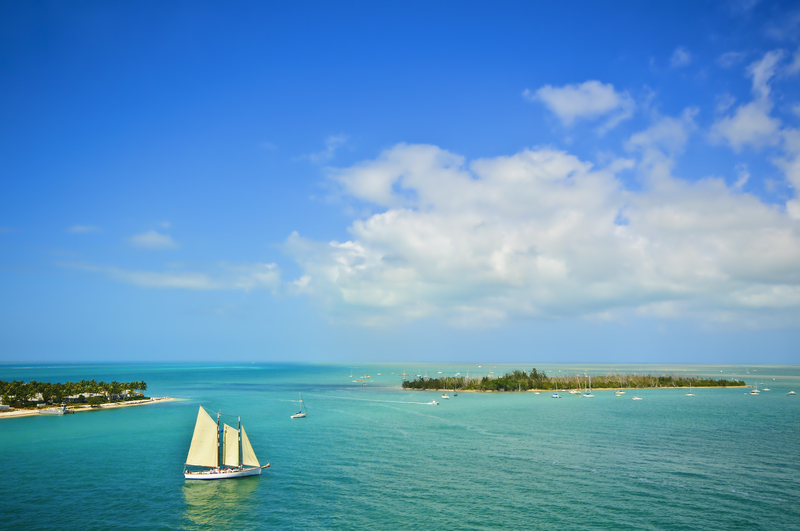 Key Largo is at the top of the keys and has many major attractions. At Spiegel Grove, divers can take a tour of the largest Navy shipwreck. The ship was sunk to create an artificial reef, and its starboard rests in 130 feet of water. The site is also known for its spectacular views of marine life, including nurse sharks and stingrays. The Everglades National Park is a haven of natural wonders with bobcats, alligators, deer and birds. Visitors can take guided tours, canoe, fish or camp on the grounds. At Jacobs Aquatic Center, there are a variety of pools with an interactive play pool that has a pirate ship and beachfront entry. John Pennekamp Coral Reef State Park is one of Florida's most fascinating natural parks. This impressive park includes the Coral Reef Theater which is a reconstruction of a living reef in a 35,000 gallon aquarium. Guests at the park can snorkel, dive, kayak, canoe or take a ride on a glass-bottom boat.
Key West has panache of its own with real estate titles dating back to the Kings of Spain. Just strolling the downtown streets with palm-line walkways, tin-roofed conch houses and gingerbread mansions is a step back in time. Visitors can tour the famed John Audubon House and Ernest Hemingway's home. The Bahama Village neighborhood in Key West features a wide array of historic churches, annual festivals and indigenous food. One of the area's most significant cultural sites is the 1860 African Burial Ground. The ground is located right next to a civil war fort. There are watersports galore in Key West. At the harbor district, tourists can go parasailing, scuba diving, snorkeling and jet skiing.
Islamorada is the fishing capital of the nation. Anglers can easily catch redfish, tarpon, permit, bonefish and snook in just inches of water. The History of Diving Museum is ideal for divers and snorkelers. Music lovers will enjoy the shows at Founder's Park and the Theatre of the Sea Marine Mammal Park offers opportunities to swim with dolphin.
The Florida Keys are a great destination for both relaxation and outdoor fun.