England's history stretches back all the way to the Roman Empire. After the Romans withdrew from England around AD 410, the island was invaded by waves of Germanic tribesmen, Angles and Saxons, who pushed the natives out and established their own territory "Angle-land." The Anglo-Saxon kingdom was then conquered in 1066 by the Normans, crossing from northern France, laying the foundations for modern England. All of these centuries of history have left their mark on England's countryside, names, language, and culture.

Most trips to England begin in London. London is a huge city of over seven million, and home to some of England's most famous historical sites and attractions, including Westminster Abbey, Big Ben, the Tower of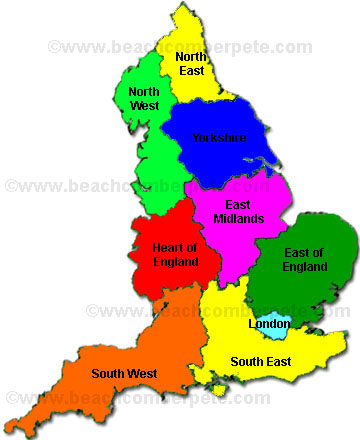 London, the British Museum, Tower Bridge, Buckingham Palace, the London Eye, and more. Coupled with these are a vibrant nightlife, a busy theater scene, and world-class dining, so it's not surprising that many travelers spend their entire vacations there.

But the rest of England offers its own delights to the traveler. Western England, a mostly rural area, is home to the Cotswolds, a range of green hills whose valleys hold numerous small, quaint villages. The ancient city of Oxford is home to the oldest university in the English-speaking world. To the far southwest is the lovely resort area of Cornwall, whose beaches draw many visitors during the summer months.

To the south and east of London are some of the regions first settled by the Angles and Saxons, including Kent, Sussex, Essex, Anglia, and the city of Canterbury, whose Canterbury Cathedral is the heart of the Anglican Church. This area is also home to two of England's largest wetlands nature reserves, the Broads and the Fens.

Northern England has been the country's industrial powerhouse since the 18th century, and cities such as Liverpool, Sheffield, Leeds, Manchester, and Birmingham are still known for their manufacturing industries. The wild, hilly countryside of the north still inspires romantics. Hadrian's Wall, built by the Romans as protection against marauding Scottish tribes, has been partly destroyed over the centuries but still stands in some areas, serving as a marker for England's northernmost border.